In Costa Rica there are many incredible places that you cannot miss, however some need a 4×4 or an SUV to enter.
Some places they need would be:
Nosara
Known as Boca del Nosara or Bocas de Nosara, it is located in Nicoya, located on the Pacific coast of Costa Rica in the Guanacaste region, the traditional town of Nosara is six kilometers inland, and its beaches represent its greatest attraction.
Nosara is famous for its yoga and surfing and has 3 beaches, which are Guiones Nosara, and Pelada Beach.
Guiones Beach
It is the main beach in Nosara, with 6 kilometers of white sand and an excellent place for surfers and it is not necessary to be a professional to enjoy its waves.
During low tide, beginners will be able to try their luck, but during strong waves and high tides, this place is best left for people with intermediate to experienced levels. Between January and March, the crowds can grow intensely, but the length of the beach offers more secluded niches to relax.
Nosara Beach
It is the least crowded of all the beaches in this region with its shallow rocky reefs and stretches from the Silvestre de Ostional Life Refuge to Punta Nosara, ending at the mouth of the Boca Nosara River.
Pelada Beach
Located between Playa Guiones and Playa Nosara, It is ideal for intermediate levels and experienced surfers being a quiet beach of rocky reef shells on the north side.
The waves here are not as consistent as its other Nosara neighbors, but when the surf is good it can be quite crowded.
Make sure to keep an eye out for the rocks and its natural pools. Protected by a coral reef, swimming is a very popular option here.
And it has more attractions such as ATV rides as well as horseback riding. Along the way, you can admire the roaring waterfall and taste the famous Agua de Pipa on the beach.
Feel the real culture and support the locals by attending nearby restaurants, a wide variety of restaurants can be found, including romantic couples, as well as kid-friendly places serving snacks and drinks.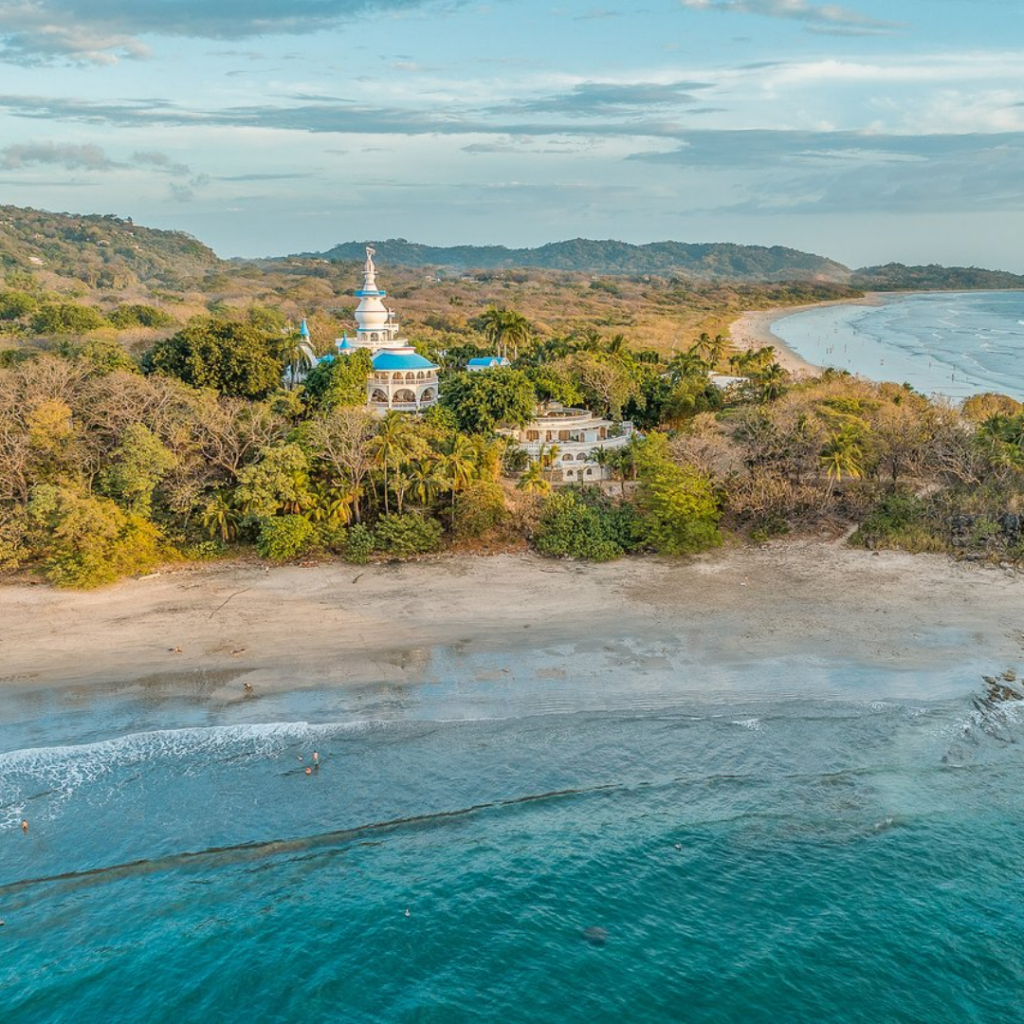 Ballena Marine National Park
It is located in Osa, on the southwestern Pacific coast of Costa Rica.
It is the first Costa Rican protected wild area created exclusively for its marine resources. In addition, it represents the first marine park in Central America.
It presents a very humid tropical forest, with a dry season that goes from mid-December to mid-April, with sporadic rains and a rainy season from mid-April to mid-December.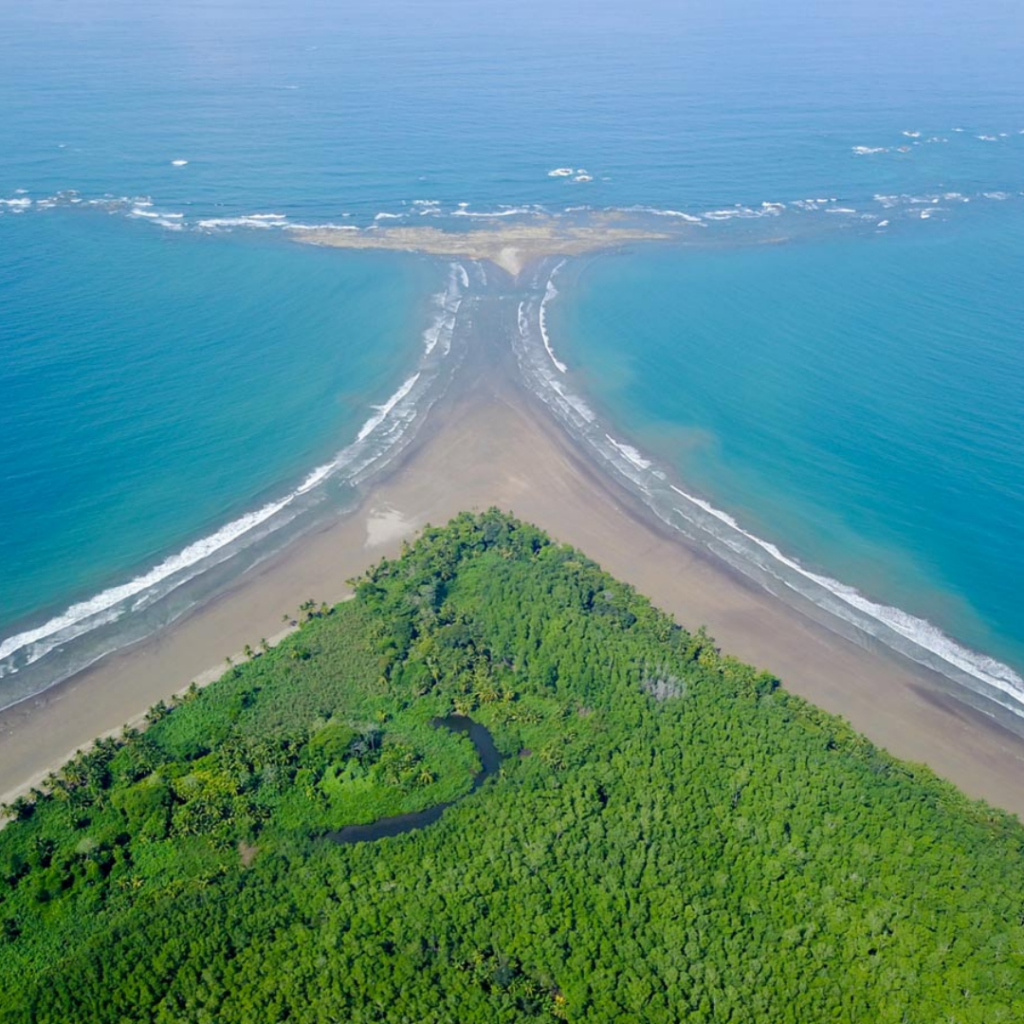 Santa Teresa
Being a small beach town that attracts a large number of surfers and tourist attraction with beautiful white sand beaches.
It's located in Puntarenas and it's close to beaches in Guanacaste, so you could go visit its beaches.
To get there you can go to the port of the city of Puntarenas and take a ferry to Paquera, which is undoubtedly an experience.
We advise you to buy tickets online due to the capacity of the ferries.
Or you can also do the road by a car passing over the Tempisque river bridge and enjoy the trip.
In Santa Teresa, you can find many activities to enjoy your days, like horseback riding, hiking, and canopy tours, or just stay to appreciate the landscape with a sunset on the shore of the beach.
It is important that you bring sunscreen, Santa Teresa is one of the safest beaches as in the vast majority of the country people are friendly.
There are several beautiful beaches around Santa Teresa or in the region, near the Paquera port, there is Tambor and Montezuma, where you can see spectacular sunrises.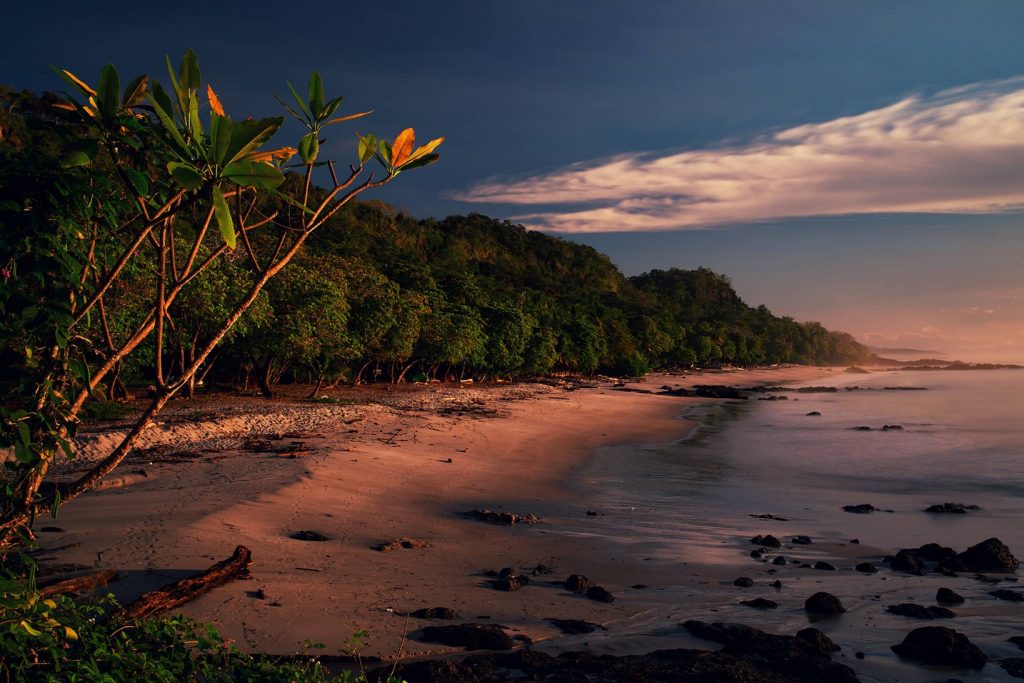 Montezuma
Montezuma is located on the Pacific coast of the Nicoya peninsula, with its perfect climate you will fall in love in no time.
There are several activities to do such as visiting the Nicolás Wessberg Nature Reserve, the Montezuma waterfall, seeing the fauna in freedom, and of course, the sunsets